Stay Safe, Stay Home With An In Home Massage!
Let your mind and body relax
The ultimate indulgence the safest way possible.
You dont need to take the risk of going to a public place. Reduce the risk by staying home while still enjoying the benefits of a full body or targeted area massage.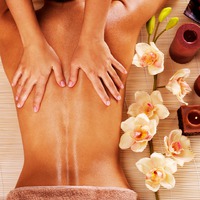 100% Coconut Oil
I use 100% natural coconut oil. It's great for the skin, doesnt leave stains or an oily feel.
Soothing Atmosphere
I go anywhere you are so book your appointment in your happy place whether that be in your bedroom, your office or even your own back yard. I can set up my table almost anywhere! I also have the ability to book time in a wellness room if an in home appointment isnt possible for you.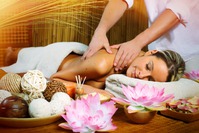 Relaxation Massage
I specialize in massages for relaxation and my clients pleasure, not for therapy so the experience is always relaxing and enjoyable. My massages help you relax, de-stress, ease sore muscles, inprove circulation, pamper yourself and help overall wellbeing and mental health!


I help your body relax and your mind unwind.
Come enjoy the best massages in town. You wont regret it!
Packages Offered
Choose from my bestsellers
News client Deals

up to 20% off!
I welcome new clients. Give me a try and I'm sure you won't regret it. For new client pricing hit the book now button below to see current new client deals for the week.

Full Body or Targeted Area Relaxation Massage
Whether you just need that sore back relaxed or you are looking for head to toe relaxation we got you covered.
$80\60 Minutes
$100\75 Minutes
$120\90 Minutes (1.5hrs)
$150\120 Minutes (2hrs)
$195\150 Minutes(2.5hrs)
$225\180 Minutes (3hrs)

*Small additional fee for wellness room rental.
Hot Stone Massage
Enjoy the additional benefit and relaxation of hot stones during your massage. Service only provided in the wellness room. Room rental cost is included in listed price.
$100\60 Minutes
$145\90 Minutes (1.5hrs)
$190\120 Minutes (2hrs)
$235\150 Minutes (2.5hrs)
$270\180 Minutes (3hrs)